Personal Injury Treatment
A personal injury is any injury sustained in an accident. Personal injuries vary in severity and can be painful. However, chiropractic care can help. At Elan Wellness Center, serving Westchase and Tampa, FL, our chiropractor provides natural treatment methods for a variety of aches, pains, and other ailments resulting from a personal injury. Our goal is to help you return to a healthy, pain-free life.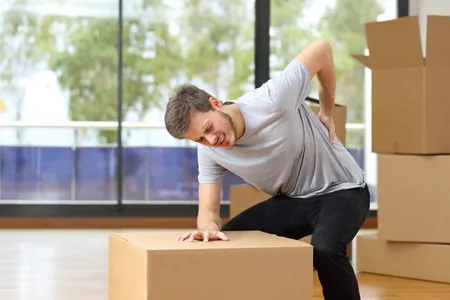 Types of Personal Injuries
Personal injuries can happen to anyone at any time. You might suffer from a slip and fall, get in a car accident, or be assaulted. Auto accident injuries are common and cause a variety of ailments, including whiplash. While personal injuries can cause many different symptoms, it is important to seek treatment in any case. Leaving injuries untreated can cause them to worsen or lead to other health complications.
Our chiropractor can treat many injury-related ailments. Some of the most common include:
Headaches and migraines
Pinched nerves
Blurred vision
Loss of mobility
Extreme pain while moving
Lower back pain
Neck and shoulder pain
Spinal misalignment
Extremity pain
Whiplash
Chiropractic Care for Personal Injuries
When you first visit us for a personal injury, our chiropractor will ask questions about the accident and your medical history. We will perform a thorough physical exam. Our chiropractor looks for the root cause of your pain and any underlying conditions. After a diagnosis, our chiropractor will create a personalized treatment plan for you and your condition.
At Elan Wellness Center, we know that each patient's injury is different. We provide a wide range of treatment options so that we can meet the needs of each patient. For back and neck injuries, our chiropractor provides spinal manipulation. A properly aligned spine is vital for rehabilitation. Our chiropractor manually adjusts the spine to alleviate tension and pressure in many areas of the body. This can also reduce the frequency of headaches and migraines.
We also provide massage therapy, which alleviates pain from soft tissue injuries. Massages reduce inflammation, improve blood flow, and promote natural healing in the body.
Visit Our Westchase Chiropractor for Personal Injury Treatment
If you are experiencing pain from a personal injury, work injury, or auto accident injury, you don't have to continue suffering. We can help. At Elan Wellness Center, serving Tampa and Westchase, FL, our chiropractor provides safe, effective treatment methods for personal injuries. We will alleviate your pain and help your body heal and recover after an injury. Call us today to schedule an appointment or to learn more.