Golf is one of America's favorite past-time sports. Golf injuries are, therefore, an unfortunate reality of playing this highly competitive sport. Golf is a highly physical sport that requires preparation and dedication. Unfortunately, many players might not prepare themselves and cause injuries to occur.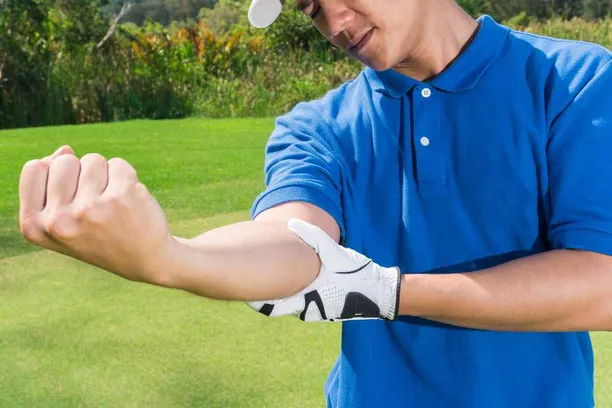 If you've suffered from sports injuries in the past, you may know how critical it is to not continue as normal, even if it is not that painful. At Elan Wellness Center in Tampa, FL, we specialize in treating a variety of sports injuries including golf Injuries. We offer chiropractic care to help you recover fast, get you back out on the field, and reduce the risks of reinjury occurring. This will allow you to improve your golfing skills and enjoy the game even more.
What Are Common Golf Sports Injuries?
Like all sports, golf can lead to some serious sports injuries. Common golf sports injuries may include:
Rotator cuff tears, which are muscle tears that form in the shoulder region (or rotator) area. These are extremely painful and can occur due to overuse or a sudden movement.
Shoulder pain due to tendonitis, which is an inflammation of the tendons surrounding the shoulder area
Back pain in the upper and lower areas of the back. While swinging a club, you use almost every muscle of the back, which can lead to soreness and possible injuries if not swinging properly
Knee pain, which is caused by placing too much pressure on the knee during a golf swing. Golf fields are also large, and walking long distances with pre-existing knee pain can worsen your condition
Neck pain caused by excessive twisting during your golf swing
Wrist injuries that occur due to the heavy weight of the golf club and swinging it improperly
How Our Chiropractor Can Help
Our chiropractor will determine the extent of your injury and help alleviate pain through chiropractic care. Some of the best chiropractic treatments that can provide for your injury include:
Manual and spinal adjustments to help alleviate pain due to poor posture and twists
Massage therapy to help sooth sore muscles
Chiropractic care is a good way to help achieve pain relief without using costly or addictive painkillers. Chiropractic care is all natural and treats your golf injury at its source.
Get Treatment for Sports Injuries from Our Chiropractor
At Elan Wellness Center, we'll help you start playing golf again and provide treatment for your sports injuries. Call us at (813) 855-0001 Elan Wellness Center in Tampa, FL, to schedule an appointment.